To book an appointment or discuss your requirements:
0203 701 1205
Click to show email
Our offices are based in Newbury with ample parking and good rail links.
Thatcham House, Turner's Drive, Thatcham, Newbury, Berkshire, RG19 4QD
About Us
Leadership Development, Change Management and Executive Coaching
Informed by the latest research in human sciences and our work as practicing psychologists and psychotherapists, our aim is to transform individual lives and businesses. We are a global, multilingual consultancy.
Dr. Albert Zandvoort
BA Hons (Modern Languages), MA (Literature and Philosophy), MSc (Integrative Psychotherapy), PhD (Education,) DLit et Phil (Literature and Philosophy), Dip. Clinical Psychotherapy (Metanoia Institute), University Advanced Diploma in Cognitive Behavioural Studies & Skills, London Dip. Psychosexual and Relationship Therapy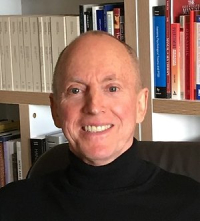 Psychotherapist
An internationally renowned consultant in the field of leadership development, Dr. Albert Zandvoort combines his expertise as a psychotherapist with the latest academic leadership research. Working at the interface between psychology and business leadership, he specialises in supporting top executives in their personal and team development.
Dr. Zandvoort is a visiting professor at Said Business School, Oxford University, and at HEC Business School in Paris where he teaches on the Executive Master's Degree in Consulting and Coaching for Change. He is also an Adjunct Professor of Leadership at Hult/ Ashridge Executive Education.
Albert has held executive positions with several international companies. He is a consultant to major corporations in Europe, the USA and China.
Dr Zandvoort has more than 20 years' experience as a professional coach, counsellor and psychotherapist specialising in professional burn out, trauma, addiction treatment, anxiety and depression. He has written extensively on leadership, HR and political consulting, learning, development and psychotherapy, and regularly delivers keynote speeches on leadership change and mental health and well-being inside business organisations.
He is a faculty member at the renowned Metanoia Institute in London and teaches internationally in the field of psychotherapy.
Registered member: UKCP, BACP, British Psychological Society and certified by the European Association of Psychotherapy.
https://www.linkedin.com/in/dr-albert-zandvoort-91a8864/
https://www.psychotherapyworks.org.uk
Contact Dr. Albert Zandvoort:
Phone Number: 07799 727612
Email Address: Email Dr. Albert Zandvoort
All calls are entirely confidential.
Dr. Michelle Zandvoort
CPsychol, PsychD, MSc, BSc (Hons)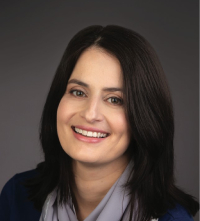 Consultant Counselling Psychologist
Dr. Michelle Zandvoort is a specialist in psychological aspects of change management and leadership. She has more than 18 years' experience of facilitating group work and works with international leaders as an executive coach.
In addition to her work with Said Business School at Oxford University and HEC Paris where she designs and delivers Executive Education programmes and teaches on Specialised Master's Degrees, Dr. Zandvoort works in a clinical role as a Senior Psychologist within the National Health Service (NHS) in the UK and runs a successful private practice.
She is also a published scientific author and a former research associate at Ashridge Business School.
https://www.linkedin.com/in/dr-michelle-zandvoort-9ab93638/
http://www.keytherapyassociates.co.uk/#associates
Contact Dr. Michelle Zandvoort:
Phone Number: 07749 211045
Email Address: Email Dr. Michelle Zandvoort
All calls are entirely confidential.
Psychological Services
Our approach is informed by guidelines published by the National Institute for Health and Clinical Excellence and focuses on integrating a range of evidence-based psychological therapies and psychological research to best meet your individual needs. These include Cognitive Behavioural Therapies that focus on the interaction between the way we think, what we think, feel and believe about ourselves and others, and how we respond to ourselves, others and to our physical, emotional and social experiences. They involve certain strategies to help build effective skills in dealing with our thoughts and feelings as well as developing behaviours that promote well-being.
Some of The Therapies We Use
Acceptance and Commitment Therapy:
Effective for anxiety and depression and coming to terms with difficult thoughts and feelings (6-12 sessions).
Mindfulness Based Cognitive Behavioural Therapy:
Especially useful in relapse prevention for depression and addictive behaviour (8-12 sessions).
Compassion-Focussed Therapy:
Especially useful for people struggling with shame and a negative self-image. (6-32 sessions)
Trauma-Focussed CBT:
Effective in working with a range of different traumatic experiences (6-12 sessions depending on the extent of the trauma).
Schema Therapy:
A structured long-term therapy effective in working with long-standing unhelpful patterns of relating and with personality difficulties (6 months till a year)
Relapse Prevention:
Effective in relapse prevention for addictions (6-12 sessions)
Dialectical Behaviour Therapy:
Effective for clients struggling with intense and overwhelming feelings such as Borderline Personality (one to two years)
Eye Movement Desensitisation and Reprocessing (EMDR):
Effective in alleviating the intensity of trauma memories (6-8 sessions depending on extent of the trauma)
Other Models Include:
Solution Focused Therapy:
A brief therapy that is future-directed aimed at goal setting, identifying a preferred future, identifying times and situations when the difficulty is absent in order to identify what helps and implementing change towards a 'preferred future'.
Brief Psychodynamic Therapy:
A brief exploratory therapy that helps a client understand how their past has influenced their present core difficulties and why patterns related to their core difficulties keep repeating themselves. It addresses the psychological strategies (defences) that clients have developed to deal with their core difficulties that they may not be full aware of and that may no longer be helpful. It encourages the free expression of feelings, thoughts and fantasies. For some clients the awareness achieved is sufficient for enabling change.
Family Therapy:
Informed by systemic therapy that addresses relationship difficulties and helps strengthen helpful patterns of relating and communicating.
Specialist Psychological Assessments
This involves a caring, yet systematic exploration of any possible difficulties and strengths you may have so that we together can decide on the best course of action that matches your individual needs.
During the assessment we may look at the following areas:
Personal difficulties and what keeps them going
Coping strategies
Family history
Early childhood
Adolescence
Early adulthood
Current life stage
Relationship history and possible current difficulties
Health
Work issues and satisfaction
Personal values, strengths and goals
Assessments usually last 90 minutes but may require a further session depending on your particular needs or requirements.
Psychometric Assessments
This involves the use of certain questionnaires to help form a deeper understanding of specific difficulties you may have.
For example, if we believe that you have had traumatic experiences that may prevent you from functioning optimally, we may combine a formalized self-report questionnaire together with a structured interview of specific questions.
Questionnaires are also useful in evaluating the effectiveness of psychological therapy by comparing pre-therapy, during therapy and after therapy results.
Care Planning
This is a comprehensive meeting between you and the Psychologist. Together we create a shared understanding of the development of your difficulties, your strengths, personal values and goals, your support system as well as recommendations for addressing the difficulties. Our recommendations are based on evidence-based psychological models of therapy and research tailored to meet your individual needs.
A confidential written plan summarising the meeting will be provided to the client.
If third parties are involved in your care, we would only make care plans available to them with your prior written permission.
Report Writing
A detailed report can be provided that accounts for the developmental history of clients' difficulties, provides a psychological understanding of what contributes to and maintains the difficulties, and recommendations for addressing these difficulties by incorporating clients' goals, values, strengths and support system.
Psychotherapy
The sudden or longstanding emotional pain caused by psychological problems/trauma can greatly interfere with the quality and enjoyment of your life. For example, you may find yourself unable to feel motivated at work, anxious and depressed, distracted, disappointed in friends and family, angry and envious of others, or self-conscious and unsure of your abilities. These problems do not just show up overnight, are usually not caused by one thing, and may require longer and in-depth treatment.
While we would expect some relief of symptoms after a few sessions, engaging in a treatment that will explore and work through the root causes of psychological problems is the pathway towards lasting change. This is the basis of sound psychotherapy. As you get to know yourself and your behavioural patterns, you will be able to feel more in control and may move towards living a fuller and more satisfying life.
At the Professional Psychology Practice, we offer psychotherapy in order to deal with painful emotions and to resolve disabling psychological problems.
We also strive to offer you a holistic approach and we therefore combine a full range of psychological, psychotherapeutic and pharmacological treatments for individuals, couples and families.
Team Building/Coaching
The Professional Psychology Practice has developed a unique Team Building/Coaching Service based on years of research, development and experience. We work with Executive Teams, Boards, Senior Management Groups, and Cross-Functional Teams nationally and internationally.
We look at how teams work together strategically and operationally in real time by conducting diagnostic interviews. Using our unique development tools we develop understanding and appreciation of similarity, difference and personal styles. We create a collaborative focus on successful outcomes and performance, which enhances the overall organisational success.
Executive Coaching
Our Executive coaching helps accelerate performance and increase capacity. Working with psychological techniques and instruments that generate change, our coaching sessions are designed to help individuals develop and enhance their professional effectiveness and on-the-job performance in the shortest possible time.
Our Executive Coaching process can be applied to a range of individual challenges including transitioning into new roles, performance improvement, developing resilience during change programs, personal development and improving work relationships.
Conducting Workplace Stress Risk Assessments
Workplace Stress occurs when the demands of the job and the working environment of a person exceed their capacity to meet them. Occupational stress affects productivity, absenteeism, accidents, staff turnover, and health related illness. A stress risk assessment/audit provides a structured method for identifying major sources of stress in the workplace.
We utilise sophisticated psychometric instruments to gather information on work situations that often result in psychological stress. Analysis of the data can help identify sources of occupational stress for groups of employees and allow for comparisons of stress levels among employees in different departments or divisions.
Once the sources of stress are identified, changes in the work environment and other interventions to reduce stress can be developed and implemented.
Psychometric Assessments
We offer a range of psychometric assessments to employers to assess a candidate's ability, personality, emotional intelligence and motivation levels required by the role they are applying for.
Psychometric assessments typically offer an objective, reliable, and valid view of the candidate in addition to more traditional selection methods such as unstructured interviews, reference checks and CV's. All the candidates are exposed to the same objective assessment and as such the opportunity for personal bias is limited. Furthermore, characteristics that are known to relate to future job performance are focused on.
Performance Management
We have vast experience of designing and implementing performance management systems in a range of client organisations. Working collaboratively with HR/OD partners in our client organisations we develop systemic solutions that will enhance the overall performance of the organisation.
Our focus is on linking strategic imperatives to individual and team performance outcomes.
360 degree feedback leadership development
We can develop bespoke 360 degree feedback solutions based on exiting competency profiles in client organisations or offer existing products that will align with the requirements of our clients. We would generally view this powerful development tool as an integral part of an overall training and development strategy.
Digital Maturity Index
Are you a digital champion or just starting out on your digital journey? What does your organisation need to do next? To measure how prepared your organisation is for digital transformation take the survey.
Digital Maturity Index
8 Week Mindfulness-based CBT experiential course
The course is group-based for a maximum of 10 people. It can be delivered on an individual basis in some circumstances.
What it includes:
An initial assessment
8 weekly group sessions of 2 hours
Course materials
Overall, the practice of mindfulness leads, to improved mental health!
Contact us for more information